Back To Our Services
At Garage Door Repair Tukwila, we know how to meet the exacting standards for garage door replacement/installation of our customers in the community. Our garage door company offers services well above the normal adjustment or repair services people may expect. Our garage door contractor in Tukwila is on hand to provide quick and professional garage door service to all of our customers at any hour of the night or day. Whether you need a new garage door or the old door partially replaced our highly skilled professionals will be on hand to provide top-notch service in a timely manner.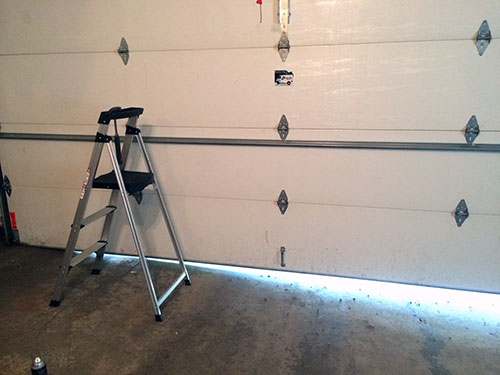 Do not put up with a slowly working opener or noisy spring, but seek our garage door repair services straight away for getting a quick and effective solution. Our professionally trained technicians are fully equipped with advanced tools and strong spare parts to resolve any kind of issue. Our solutions are available on an emergency basis as well as by appointment. We install and replace overhead doors and electric operators in addition to repairing them. Our maintenance service is designed for doors of all ages and works to keep them in optimal working condition at all times. Count on our dedicated team to do every job perfectly and swiftly.
At Garage Door Repair Tukwila, we understand that a garage door doesn't serve the same purpose nor should it look the same in every home. That is why we offer garage door replacement/installation on many types of garage doors.
Aluminum garage doors and steel garage doors are often ideal for our customers who prefer a low maintenance no paint garage door. There are many styles available in these material types including garage door windows that allow light into the garage. Our Tukwila garage door customers have a wide range of budgets and home styles to match and we do our best to provide the choice they deserve.
One of the main advantages to steel garage doors is they are sturdy and difficult to dent and tend to look good right from the factory. If low maintenance and high security are concerns then our garage door replacement/installation technicians often suggest our customers look at steel garage doors or Craftsman garage doors in aluminum and steel.
Aluminum garage doors are an affordable choice that combine low maintenance with resistance to chemicals and corrosion. Often if workshops are located in the garage area and in areas, where chemicals might come in contact with the garage door, then aluminum is a prime choice.
Wood garage doors are very popular and come in a wide variety of stains and finishes
For purely aesthetic reasons many garage doors are made of wood. Although wood garage doors require more maintenance and regular painting to maintain their beauty, they are extremely popular because of the styles and choices available. Our garage door replacement/installation company in Tukwila has handled the installation, repair of many of these types of doors. At Garage Door Repair Tukwila, we represent some of the most popular and best brands of wood garage doors.
Need to replace section of garage door? Our Tukwila garage door replacement/installation team has it covered. If only one section of your garage door was dented or cracked, you need not always replace the entire door. Instead our professionals service technicians at Garage Door Repair Tukwila can come in, replace the damaged section while leaving the undamaged sections untouched.
When our community needs garage door replacement/installation services, they don't want to wait weeks or months to see a garage door expert finally show up to fix their garage door. We at Garage Door Repair Tukwila respect our customer's time and the need for prompt repair, replacement or installation of this important home security device. No matter what the garage door replacement/installation needs of the customer our Garage Door Repair Tukwila stands ready to serve our community.
Back To Our Services